Holes : 18 5 <300, 5: 300-400, 400> 8
Baskets : Mach III
Tees : Concrete
Distance : 7030 feet - Open & Master Men 6765 feet - Open Women & GM Men
Description : Numerous elevation changes create a wide variety of shots, playing both through tight wooded areas and in the open, bowl-shaped valley that holds a small lake. Definitely, Minnesota's second toughest championship course - it will be in prime condition for the event. Ample parking and spectator areas.
Directions : From the Housing/Headquarters center - (11.9 mi)... left on 24th Ave S... right onto 494 East...<8.3>,Exit 66, 52 south...<2.6>, Exit 70th St. E...left at top of hill...<0.8>, left at sign by tennis courts... (or for more parking, continue on 70th St. E ...<0.2>, and right at sign into South Valley Park).



---
Click map to see full size
Click each individual hole on the large image map to see its photo and length.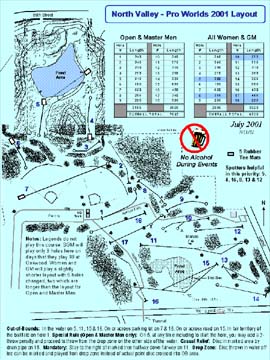 ---

Photos by Werthmann Photography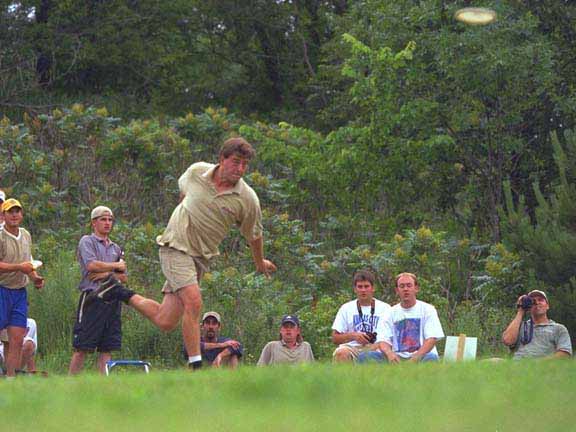 North Valley, Majestic Finals - Barry Schultz