Holes : 18 9 <300, 4: 300-400, 400> 5
Baskets : Mach III
Tees : Concrete
Distance : 6445 feet
Description : Great variety of changes through scenic oak, maple and pine woods winding through a dramatic creek gorge. This is Minnesota's consensus top tournament course, which Scott Stokely has called his favorite course. Ample parking and spectator areas.
Directions : From the Housing/Headquarters center - (12.1 mi)... left on 24th Ave S... right onto 494 East...<8.3>,Exit 66, 52 north...<2.6>, Exit Butler Ave, right on Butler, and right at sign.



---
Click map to see full size
Click each individual hole on the large image map to see its photo and length.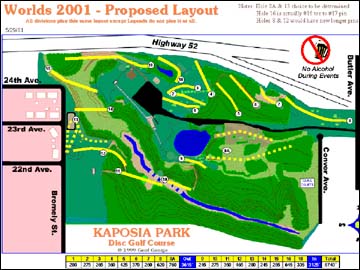 ---

Photos by Werthmann Photography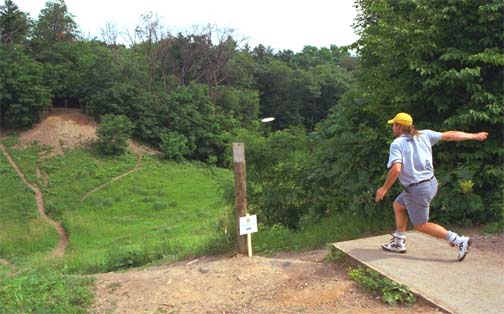 Hole #15 Kaposia - tee - Mike Randolph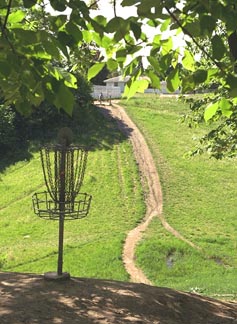 Hole #15 Kaposia - basket to tee